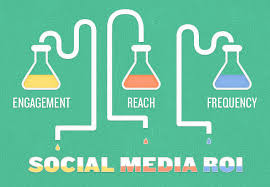 Social Media is not new, but the foothold you used to have as a business page has been compromised by the
very algorithms that we depend on to deliver timely and interesting news in our timelines is demoting our business page posts and content. It's no real surprise that this has happened… but there are some pretty great marketing opportunities to take advantage of if you're interested.
Facebook / Instagram Ads
Facebook and Instagram are so popular that we can't ignore it as a chief marketing channel in our marketing mix. There are a number of tools businesses can deploy to expand the reach and generate revenue from our fans, followers, and people "LIKE THEM". Here's what I can do for you:
Consult with you to discover the right social media campaign, or if social media is right for your marketing mix
Craft a SMART (Strategic, Measurable, Attainable, Realistic, Timely) campaign plan
I can either direct you about how to run your campaign (DIY) or run it for you.
Generate reports against stated goals
Propose next steps (i.e. Circle back to be sure your campaign is running optimally or make needed adjustments and redeploy)
Why Social Media?
It's really pretty simple… your target audience is on social media and we can pinpoint target your ads to display in front of them while they are browsing. Additionally, there are some great options to help you reach only your followers, or fans like your followers. You can also pin point where your ads will show based on user location, interests, and more. So this advertising channel is precise and can be monitored daily to manage your budget to the dollar. Want to take a step further, ask about Re-marketing!!!